Early Explorers of Libya & The Sahara

Nasamons, Herodotus, H.Barth, Denham, Beechey, Laing, Hugh-Clapperton, James Richardson.
Today Libya remains one of the last countries in the world where very little scientific work has been done and as such many archaeologists know Libya as the "undiscovered country".
North African Explorers:
The Nasamons: like some European scholars had pointed out, to say that the Libyan Sahara remained unexplored until the eighteenth century merely means that the Libyan Sahara had not been visited by European explorers and travellers until then. The five Berber Nasamonians of eastern Libyan, according to Herodotus, were the first explorers of the Libyan Sahara and as such were the first northern people known to history to venture into the Sahara desert. The Nasamonians were the sons of chieftains who draw lots for five of their number to explore the Libyan desert and try to penetrate further than had ever been done before.
Hanno (ca 500 - 450 BC): the Periplus of Hanno are considered some of the oldest documents of classical geography, in which the North African Hanno was perceived as the first (known) explorer of west Africa. He started out from Carthage, travelled beyond the Pillars of Hercules into the Atlantic Ocean, and then sailed along the west African coast as far as Senegal. During his travels, he encountered crocodiles and hippopotami, an island by the name of the Western Horn, a large hill called the Chariot of the Gods (a volcano ?), and the Southern Horn, where he met hairy people called gorillas by his interpreters. No one knows exactly where Hanno went or how far he travelled. But upon returning to Carthage, he erected a tablet describing his voyage in the temple of Bel, which did not survive. But in a Greek translation of some of the passages of the document, in which he was mentioned as " king ", Hanno described his crossing of the Pillars of Hercules, and the erection of an altar to Poseidon at Cape Soloeis. The accuracy of the Greek translation, just as the Roman translation of Africanus, was doubtful, as it is difficult to imagine how 30,000 men and women, supposedly travelled with Hanno, would fit in 60 ships.
King Juba (about 2000 years ago): Mauritania's King Juba's expedition went as far west as the Canary Islands. As complete records from Juba's expeditions did not survive, it is difficult to know if his expedition did venture south into the Sahara or not.
Al Idrisi (1100 - 1166): unlike other works of his time, al-Idrisi's contemporaries considered al-Idrisi's work as scientific, and many sources say he was heavily influenced by the concepts he borrowed from Ptolemy; much of whose work has came down to us through al-Idrisi's. It was also reported that the Moroccan explorer and geographer al-Idrisi was the first to discover that the river Nile flowed from the equatorial lakes of Africa, long before European explorers re-discovered the source which they called Lake Victoria (Speke), Lake Albert (Samuel & Florence Baker), and Lake Edward (Stanley). The Moorish astrolabe, which was invented around 1067, was used for geographical orientation before the Chinese invented the magnetic needle in 1119.
Ibn Battuta (1304 -1368) spent nearly 30 years exploring the world, travelling across as many as 50 countries in North Africa, Middle East, Turkey, Central Asia, China and India; in which respect he was often mentioned in relation to Marco Polo. His last adventure saw him leave his homeland, Morocco, towards the Sahara and the Kingdom of Mali, with gold-merchant caravans. His travels across the western Sahara desert in ten-day journeys recall the descriptions of Herodotus who often described distances in that manner. His claim of reaching the Far East was disputed as an exaggeration and many say he never reached that far east.
Ibn Khaldoun (1332 -1406) was a North African philosopher, historian, explorer, geographer and politician of great insight into the psychology of human civilisations. He was considered by some sources as the most important figure in historiography. His major work is the Muqaddimah (Introduction, or Outline of History), in which he gave a detailed account of the Berber nations of North Africa. His knowledge of the Berber society and history indicates, without a doubt, his Berber ancestry; although, according to critics, al-Idrisi and al-Bakri were said to have supplied him with most of his material regarding the Berber Sanhaja group. Ibn Khaldun also used a world history survey by the Christian Paulus Orosius. His monumental 7 volume library remains one of the most valuable sources still available to students of North Africa today.
Leo Africanus (1485 - 1554): a North African Berber geographer, explorer and traveller who wrote a Geographical History of Africa, including a description of the Berber kingdoms and Timbuktu. The proper geography of Africa became known to Europeans only after the publication of his work. Even three centuries later, European geographers continued to draw fancy pictures of wild beasts in unknown places and brown Africans and dwarfs in uninhabited zones in their maps of Africa. Leo Africanus wrote his book in Arabic, before it was translated into Italian. The book was written in 1526, but it was not published until 1550, when the book came into the hands of Jean-Baptiste Ramusio – who was said to may have rewrote the entire book. Unfortunately we will never know how much has been added or removed because Leo's original work did not survive. The Italian edition was later translated into English in 1600 by John Pory.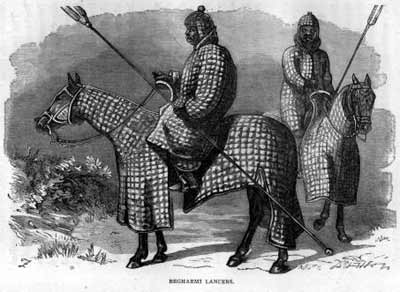 Major European Explorers
Over the centuries Libya has attracted the curiosity of many foreign explorers and travellers, particularly in the eighteenth century, when most of the northern and central regions of Africa were still unexplored by Europeans. Apparently, the idea behind the expeditions was perceived by some colonial authorities after receiving reports of the rich countries of Bornu, Hausa, Sokoto, the Niger River, Lake Chad and the Sudan. It was reported that the reports returned home by those who survived death and disease were later proved useful.
Herodotus (480s BC - 420s BC), in his Histories, gives one of the earliest descriptions of Libya and Libyan mythology and traditions. His work remains one of the most quoted sources of antiquities about Libya and the Berbers. He  travelled around the eastern Mediterranean,  Mesopotamia, the Black Sea, and  Egypt. His description of North Africa and particularly the Libyans is a mixture of  descriptive geography, history, legend and mythology. This led some critics and scholars to dismiss his work. But given the fact that during his time, when writing was still a new discovery, oral traditions were the primary source of history, and therefore the only means to keep alive distant memories which otherwise would have not survived the onslaught of time.
Major Daniel Houghton (1740-1791), his quest was to find Timbuktu; travelling up the Gambia across the Senegal and disappeared around Simbing.
Friedrich Hornemann (1772- 1801), disguised as a merchant, travelled with a caravan from Cairo to Murzuk and then to Lake Chad and Kano. On the 5th of September, 1798, he left for Fezzan in southern Libya and reached Murzuk in safety, where he remained  for a considerable time. He then visited Tripoli, after which he returned to Murzuk and started thence in April, 1800. From that time no information was received directly from him; but Major Denham many years later learned that he had penetrated as far as Nyffe on the Niger, where he fell a victim to disease.
Major Alexander Laing (1793-1826), from Tripoli he crossed the Sahara and reached Timbuktu. he was said to be the first explorer from Europe to reach Timbuktu and also the first to reach Ghadames. In a letter from Timbuktu, dated September 21, he announced his arrival in Timbuktu through Ein Salah on the preceding August the 18th. It was ascertained, from native records, that he was murdered on his way back from Timbuktu on the night of September 26th that same year. Laing's papers were never recovered, though it is believed that they were secretly brought to Tripoli in 1828.
Major Dixon Denham (1786-1828), Captain Hugh Clapperton (1788-1827) and Doctor Walter Oudney (1786-1828) , in 1822, 1823 and 1824 became among the first Europeans to reach lake Chad. The London African Society set up an expedition to reach Central Africa through Tripoli and the Fezzan region, and was entrusted in the hands of London-born Major Dixon Denham, Dr Walter Oudney and Captain Hugh Clapperton. Dixon joined the expedition at Murzuq in Fezzan. It started in Tripoli in 1822 and eventually reached Fezzan, Ghat and later Bornu. Dr Oudney was struck dead by tropical fever. Denham had separated himself from the expedition to explore the Shari River, the principal source of Lake Chad; while Clapperton went south and west in an attempt to reach Timbuktu, and he also travelled 1500 miles across the central Sahara from Fezzan to Lake Chad. Denham rejoined Clapperton at a settlement south of Lake Chad and the two eventually returned to Tripoli where they arrived almost three years later, in January 1825, and then to the British capital, where they published: "Narrative of Travels and Discoveries in Northern and Central Africa in the years 1822, 1823 and 1824".
John Davidson (1797-1836), unlucky explorer who lost his life in his way to discover Timbuktu.
William Lucas, Dr Joseph Ritchie(ca 1788 - 1819) and George Francis Lyon (1795 - 1832) were among the first to embark on such an adventure. On April 7, 1819 G. F. Lyon and J. Ritchie dressed as locals and took off on a journey from Tripoli to Sudan. The pair had travelled on the road from Gharian to Beni, and then pressed on towards Sokna, Sabha and Murzuq. On November 20 of the same year, Dr Ritchie died. Lyon wandered across Fezzan before finding his way to Gatron where he is said to have made some astronomic observations, and gathered historic and economic information. However, he had wrongly come to the conclusion that the Niger must enter Lake Chad and then flow on to join the Nile.
Heinrich Barth (1821-1865) was one of the greatest Saharan explorers of all time. He published discoveries, in five volumes, titled Travels and Discoveries in North and Central Africa, is an account of an Expedition undertaken under the auspices of H.B.M.'s Government in the years 1849-1855, together with the Prussian astronomer A. Overweg and J. Richardson (who also travelled from Tripoli to Ghadames and Ghat). After the deaths of Richardson (1851) and Overweg (1852) Barth managed to carry on the mission alone, and eventually returned to Europe in September 1855.
James Richardson, In 1845, in Laing's footsteps, moved southwards from Tripoli to the Mountain area and then to Ghadames, where he had collected many interesting details about the way of life, customs and traditions of the Berbers. In December of the same year he proceeded towards Ghat and later to Murzuq. He returned to Tripoli through Sokna and Musratha.
Pere Charles de Foucauld (1858-1916): one of the most important sources on the Berbers and the Sahara. After he became a monk in the Tamenrasset region, and had compiled an important Tuareg dictionary.
Georges Marie Haardt (1884-1932) & Louis Audouin-Dubreuil (1887-1960) were the first explorers who crossed the Sahara by motor car.
Frederick William Beechey (1796 – 1856) was an English naval officer, artist, explorer, hydrographer and author. In 1821, he took part in the survey of the Mediterranean coast of Africa under the direction of Captain William Henry Smyth. Accompanied by his brother Henry they sailed along the Libyan coast from Tripoli Derna; their survey was regarded as an accurate record for the mapping of the region, and they have published a full account of their work in 1828 under the title of "Proceedings of the Expedition to Explore the Northern Coast of Africa from Tripoli Eastward in 1821-1822 " .

Jeremy Keenan: Keenan's recent work remains the sole authority on the Sahara's people the Tuareg, their way of life, and their fast disappearing traditions. His book " The Tuareg people Of Ahaggar " (London, 1977) is the best introduction to the people of the Sahara ever written.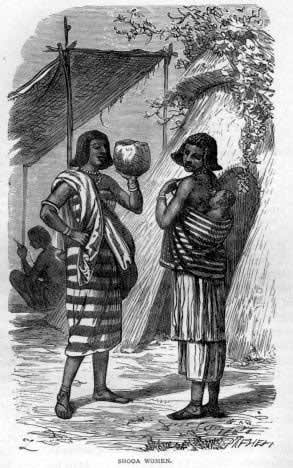 Women Explorers of North Africa
There are a number of women who challenged their times as well as the Sahara in order to explore the world. Their journeys and accounts are not often explored and most people even do not realise that there were women explorers. For a comprehensive English bibliography of women travellers and explorers of Africa between 1763 and 2004, please visit the Africabib.org: africabib.org/book/CONTENTS.htm
The following five items were taken from the above bibliography:
Tinling, Marion.  "Grace Gallatin Thompson Seton, 1872-1959."   (In) Tinling, Marion.  Women Into the Unknown: A Sourcebook on Women Explorers and Travelers.  Westport, Connecticut: Greenwood Press.  1989.  pp. 249-254.
Betham-Edwards, Matilda.  "Alexandrine Tinne, African Explorer."   (In) Betham-Edwards, Matilda.  Six Life Studies of Famous Women.  New World Book Manufacturing.  1880.  pp. 41-86. 
Forbes, (Joan) Rosita Torr (British)(1893-1967).  The Secret of the Sahara: Kufara. 
Mott-Smith, May (British)(1879-1952).  Africa From Port to Port.  New York: Van Nostrand.  1930. 
Toy, Barbara (British).  Fool in the Desert: Journeys in Libya.  London: Murray.  1956.  180p.
Toy, Barbara, In Search of Sheba: Across the Sahara to Ethiopia.  London: Travel Club.  1961.  242p.
Toy Barbara, The Way of the Chariots: Niger-River-Sahara-Libya.  London: Murray.  1964.  161p.  (Autobiography).
Books
The Journal of Frederick Horneman's Travels From Cairo To Mourzouk
F. Horneman
A contemporary account of Frederick Horneman's journey from Cairo in September 1798, where he joins a caravan bound for Murzuq in the heart of the Libyan Sahara.
226 pages, hardback, first published: 1802
reprint: 1985
Narrative of travels and discoveries in Northern and Central Africa, in the years 1822, 1823, and 1824
Dixon Denham; Hugh Clapperton, 1788-1827; and Walter Oudney. In two volumes, an account of a journey undertaken by the three authors to explore the route between the Libya coast and Lake Chad. After they split off from their army colleague Major Denham, and then after Oudney's death, Clapperton travelled alone to the great Hausa cities of Kano and Sokoto.

Vol I: 409 pages, hardback, first published: 1826 , reprint: 1985
Vol II: 420 pages, hardback, first published: 1826 , reprint:1985
A Visit To The Barbary Regencies
Lord R. Grosvenor
An account of the travels of Lord Grosvenor, who in 1829-30 accompanied a British naval expedition to Tripoli, Tunis and Algiers. 112 pages, hardback, first published: 1830, reprint: 1986
Wanderings In North Africa
J. Hamilton
Hamilton's journey, in 1852, through Cyrenaica (Barqa) takes the form of excursion, here entertainingly retold. " I believe " , the author states, " that the traveller who simply records what he sees with his eyes, and hears with his ears, and indulges in none of the pleasures of the imagination, rarely meets with those stirring scenes which so frequently charm the reader " . 360 pages: hardback, first published: 1856 , reprint: 1985
Travels And Discoveries In North And Central Africa
Heinrich Barth (Henry Barth)
From the Journal of an expedition undertaken under the auspices of H.B.M.'s Government in the years 1849-1855. With notes and extracts from Mr. Richardson's account of the expedition, and a sketch of Denham and Clapperton's expedition by the american editor. Philadelphia, J.W. Bradley, 1859 . 8 vol.
The Great Sahara
H. B. Tristram
Two years of travelling in Algeria and and adventures deep into the desert regions south of the Atlas Mountains. 472 pages, hardback, first published: 1860 , reprint: 1985
Across The Sahara
Hanns Vischer
In his adventurous journey with a caravan, the author ventures into regions unexplored by any Westerner since the days of Barth. 308 pages, hardback, first published: 1910 , reprint: 1995
Tripoli The Mysterious
M. Loomis Todd
An interesting account of Tripoli and its traditional way of life before the Italian invasion, including an account of the total eclipse of 1905. 229 pages, paperback, first published: 1912 , reprint: 1994
Mysteries Of The Libyan Desert
W. J. Harding King
This work presents a record of the author's three-year exploration of the most inhospitable regions of the Libyan Desert. 348 pages, hardback, first published: 1925 , reprint: 2004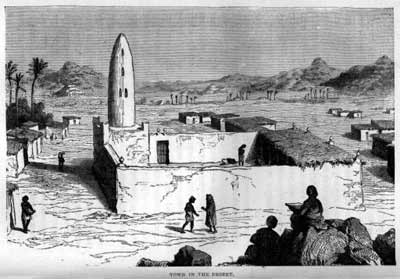 A Narrative of Travels in Northern Africa in the Years 1818, 1819 and 1820
G. F. Lyon
First published in London, 1821
The History and Description of Africa
Leo Africanus; translated by John Pory
Geographical History of Africa during 1550s, including a description of the Berber kingdoms and Timbuktu. The proper geography of Africa became known to Europeans only after the publication of his work.
London, 1896
Voyages d'Ibn Batutah,
Ibn Batutah
An account of Batutah's travels in North Africa, starting from Morocco and then the western Sahara desert.
Paris, 1853-8
Description de l'Afrique Septentrionale,
Al Bakeri (El Bekri)
An interesting account of Life in North Africa during the eleventh century
Paris, 1859
Geographie d'Edrisi; and Description de l'Afrique et de l'Espagne
Al Edrisi
Leyden, 1866