About Us

Temehu Tourism Services is a locally-owned Libyan tour operator and travel agent, authorised by the Libyan government to provide a wide range of tourist services and tours to Libya, from Libyan visa and invitation letter, to Sahara desert tours, beach holidays, and prehistoric art exploration adventures. As a Libyan tourism company, we aim to provide the best service as well as take care of Libya's unique environment and help preserve our local culture. Our local agents and guides are well-spoken, trusted and friendly individuals, who are often trilingual, speaking Arabic, Berber and either English, French or Italian. As soon as you arrive, they will see to all your paper work, transport and accommodation, and will do everything for you, from arrival to departure. This means that you can expect top-quality service, first-hand knowledge of Libya's best tourist attractions, and full assistance to make your Libyan tour or holiday a memorable adventure not easy to forget. Our travel agency is also authorised to provide investment services for foreign companies wishing to invest in the lucrative Libyan tourism market, and organise international tourism and cultural exhibitions. Please do not hesitate to contact us for further information.
Company Details
Temehu Tourism Services was established in 2006, in Zuwarah, Libya. The company is licensed by the Ministry of Commerce & Economy, and is registered with Tripoli's Chamber of Commerce (CNN 137).
Company Name: Temehu Tourism Services Ltd.
Place of registration: Tripoli, Libya
Registration Decree: 412/2006
Old Chamber of Commerce Number: CNN 137
Address: Jamal Abdunnaser Street, Zuwarah, Libya
Web Site: https://www.temehu.com
Our Email: to counteract spam our email is protected by a Captcha here.
New Chamber of Commerce Details
Due to the changes introduced by the new Ministry of Economy, Temehu Tourism Services was re-registered as a Limited Company on the 11th of June 2012. The new chamber of commerce details are as follows:
Licence Name: Temehu (تمحــو )
Legal Form: Limited Company
New Chamber of Commerce Number: 556/19
Activity: Tourism Services

Our Services:


Libya visa on arrival.
Libyan visa invitation letter.
Airport and border formalities.
Assistance with vehicle formalities.
Passport registration.
Local Libyan guides.
Hotel reservation & booking.
Tailored Libya tours, beach & family holidays, Sahara travel adventures, private tours to any destination in Libya, group tours, prehistoric art exploration tours, and cultural, archaeological and historical tours.
Organising tourism fairs and exhibitions.
Tourism business investment services.

Temehu Tourism Services is authorised by the Libyan government to provide a wide range of services for international investors who are considering investment in the Libyan tourism market, including visas, buying or renting land in Libya, and help with translation and interpretation services as and when required. According to recent research, many American ventures failed because US counterparts attempted to run their projects remotely, and/or with limited resources. If you are having difficulty finding local business partners in Libya, then we can assist you to establish a presence in Libya's emerging tourism market.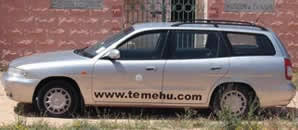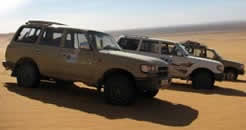 Are You A Libyan Tour Operator?
Temehu Tourism Services is a Libyan tour operator and travel agency specifically founded to serve those who wish to visit Libya and its unique archaeological and prehistoric art sites. If you are planning to include Libya in your holiday brochure, then you might would like to know about the services our company can provide. We can take care of everything from start to finish, including Libya visa preparations, transport, guides and hotel reservations, and we can cover any destination in Libya. We can either take up the itinerary you provide, or design new itineraries to suit your clients' needs. Please do not hesitate to contact us for further information about our services.
About Our Website

Travellers and tourists need to find out as much as possible about the countries they intend to visit. As a result we aspire to provide a comprehensive and informative website, containing everything our visitors will ever need to know about Libya. All our pages are now served over HTTPS, which means your browsing is private, safe and secure. A drop-down menu, located at the top right corner of every webpage, provides easy access to any section of the website, so that no matter where you are, you are always one click away from any page. Our website has always been rated safe by McAfee SiteAdvisor and Norton. Temehu.com does not use any cookies nor shares any information with any third party (please see our privacy policy for further information).