Alburdi : Bardia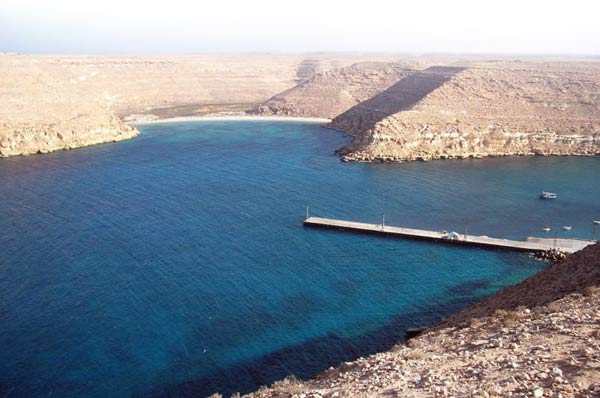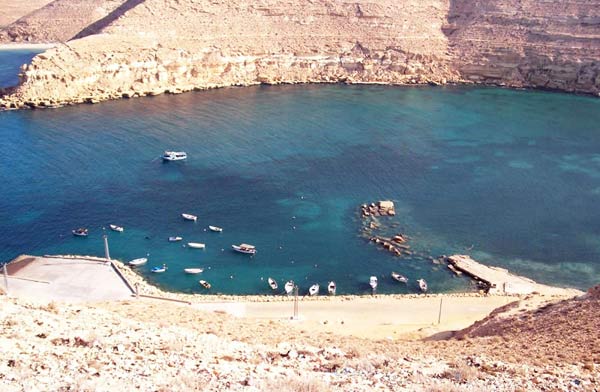 Alburdi, also written as Al-Burdi, Bardia, Bardiyah or Bardiya, is located on the eastern coast of Libya, not far from the Egyptian border. The site attracts a number of tourists for its relation to World War Two, and also for its unique mountainous landscape and Brill's masterpiece. A newly opened luxury hotel provides an ideal base to explore and enjoy this isolated and unknown site.
Alburdi Castle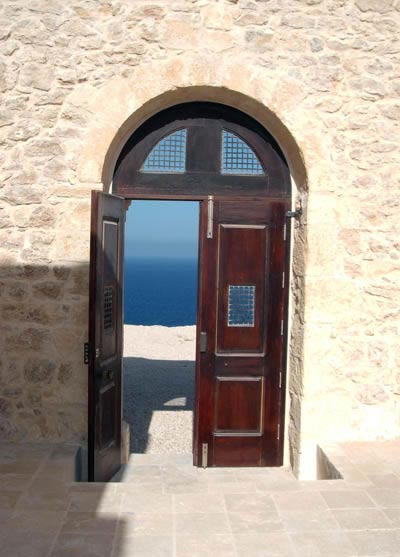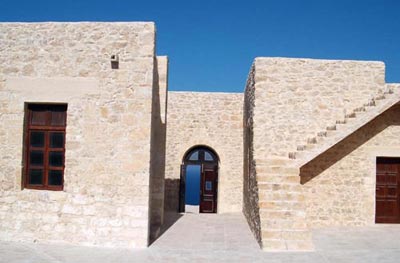 Alburdi Castle.
This small castle, located on the cliff tops and overlooking the sea, is the home of John Brill's famous drawing of Bardia Mural. The building was undergoing renovation for most of the year (2009), and now looks nearly new and clean. The enclosure outside the entrance is the entrance to a hole or tunnel (see photo below) leading to the edge of the mountain.
This castle was said to have been a prison, or a building of some sort that was turned into or used as a prison during the second war; in which the walls of one cell have been painted by John F. Brill, using charcoal and boot or shoe polish. However, John's mother (see below) states that he was not a prisoner and that he used paint brought from Egypt to paint his murals.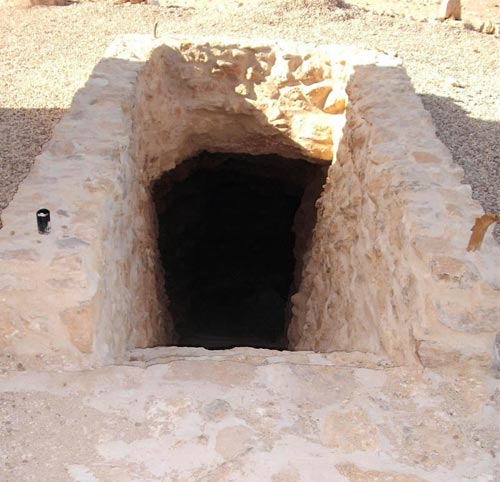 Following this underground tunnel brings you right to the edge of the mountain, overlooking the sea.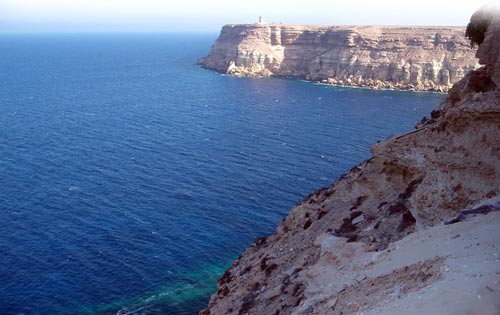 This Mural of a lady looking at herself in a mirror is not related to John Brill's murals.

John Brill


John Brill was born in Essex, England, United Kingdom. His father, Frederick Brill, worked as a cashier for a company in Silvertown. His mother relates that he showed great interest in painting at a very early age. He studied art at several places, including the Regent Street Polytechnic, the Royal Academy, and the Royal College of Art. He then joined the army believing that to become a great artist one must suffer, and thus he found himself a Private in East Yorkshire Regiment's 5th Battalion; sadly only to die on the 1st of July 1942, at the age of 22, in the first day of the first battle of El Alamein.
According to his mother, John painted and drew many pictures while he was stationed in Alburdi, in Libya, during the war. Unfortunately, many of these drawings were lost forever, including the one he drew on the wall of an Italian church in Alburdi, which was destroyed during the Second World War.
Among the identified drawings are:
A drunken man standing near a barrel of wine.
A man wearing a hat and drinking a glass of wine.
Buildings surrounded by soldiers and people.
However, there is one complete drawing that survived the wars, and is currently in display in his room in Alburdi Castle, and hence the name of the drawing: Bardia Mural. This drawing is shown next.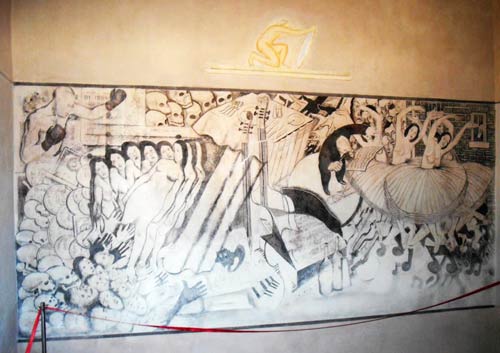 The Bardia Mural, by John Frederick Brill, 21/04/1942.
Photograph taken by Temehu.com's team in September 2009 (after completion of restoration work).
The drawing has deteriorated since Donald Simmonds took his photos of the drawing (don-simmonds.co.uk) between 1961 and 1963, and even cracks appeared in the wall itself. But renovation work at the castle is nearly completed; during which a group of Italian artists have cleaned the drawing, removed the graffiti, restored some of the blackness of the paint, replaced the broken plaster, and filled the crack that was present on the wall. The result: a work of art preserved for future generation to see.
The room or the cell itself, in which the painting is to be found, appears to be turning into John Brill Museum, to which this webpage will be devoted to collect and publish related photos and information. [If you know of any related data or good links, please let us know at info at temehu dot com.]
The following are sections from the above drawing. All photos are taken by Temehu.com's team.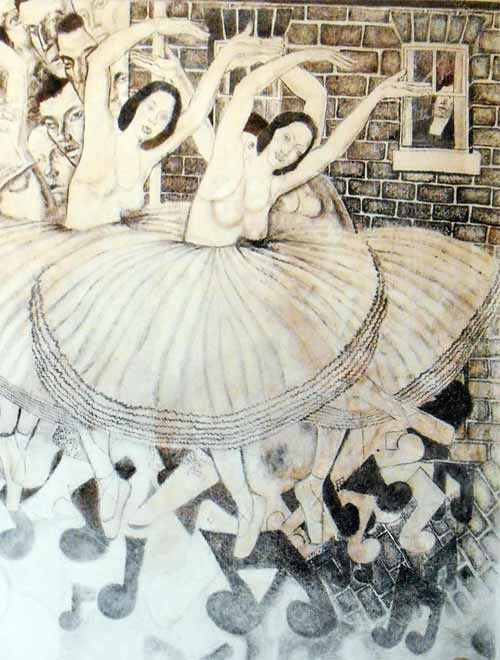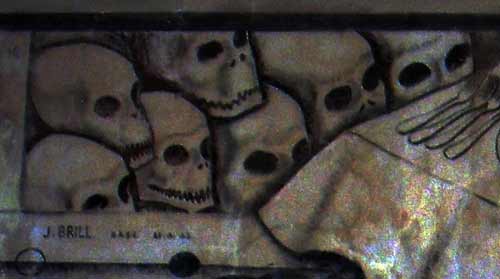 J. BRILL R.A.S.C. 21 4 42
His signature appearing just under the skulls, with the date 21/04/42, would give support to the theory that John Brill was a prisoner of war or/and under a death sentence when he painted this drawing in his prison cell, just 9 weeks before his death on the 1st of July 1942. Placing his signature just under the skulls, and not anywhere else in the drawing, strongly suggests that he was aware of his approaching death. According to his mother, these controversies are unfounded (see below).
However, other sources say he was sentenced to death because he refused the military order to murder "human beings" in the name of war. His art work clearly shows his opposition to war and his love to peace and simple human life.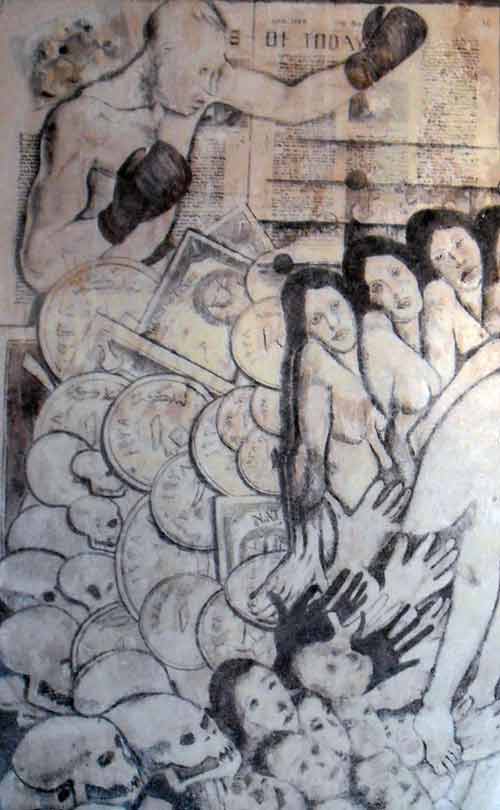 It was suggested that the boxer could be a reference to John's interest in or his love for boxing. But it is equally valid that the boxer could be a reference to fighting and thus war. War (boxer), money (coins) and death (skulls) my represent the kind of life John Brill saw at the time, which we still see today, as opposed to love and peace, here symbolised by women.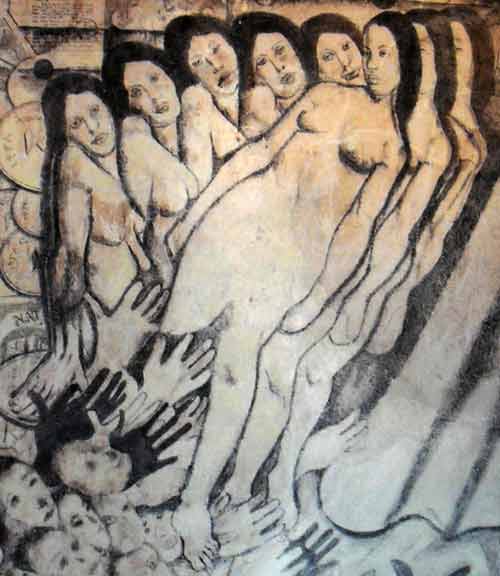 Hands reaching for peace! Or longing for love! Or just wanting to go home.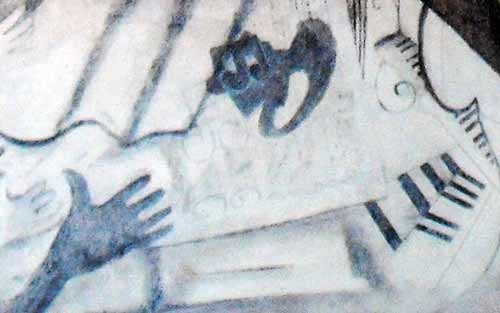 There are a number of titles given to this work, including "A Soldier's Dream of Home", and "Pleasures of Avarice - Pleasures of Art". But according to the Wikipedia entry, the drawing is called: Bardia Mural; and that:
"John's mother . . . stated that he originally painted a mural on each of the "four walls of the lad's canteen, which represented 'A Soldier's leave in Cairo' . . . Following this the Officers asked John to create Murals in their Officer's Mess. According to John's mother the [Bardia Mural] represents one of these murals. The subjects being "The Pleasures of Avarice" and "The Pleasures of Art", and a third subject of "The Last Supper', "but this was never finished as his company was moved up the line." The Bardia Mural is likely to be one of these. [4] She goes on in her letter to state "I am thankful to say, that he was not under sentence of death, neither was he ever a prisoner." [4] She also states that the material used to create the various murals he painted during this period was paint, and not boot black; "paints were bought in Cairo, by the lads on leave and sent up by Convoy to Bardia."
From: en.wikipedia.org/wiki/Bardia_Mural .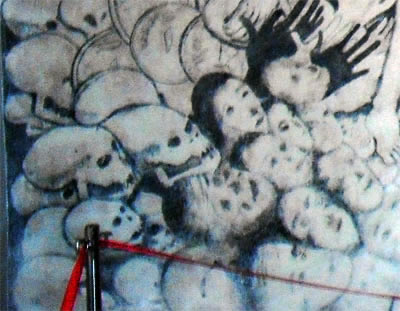 Skulls of dead humans and human faces mixed together, as if both were from the same world. Is there a difference between the living and the dead?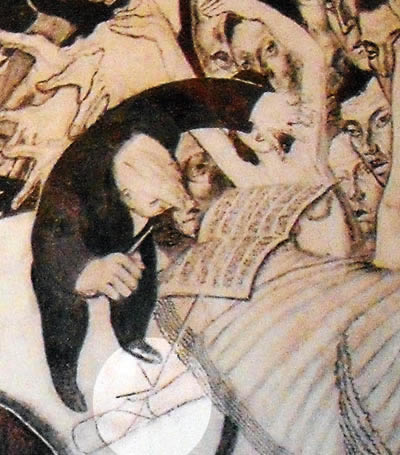 The conductor. The white circle at the foot of the dancer is my highlight,
and is not part of the original work.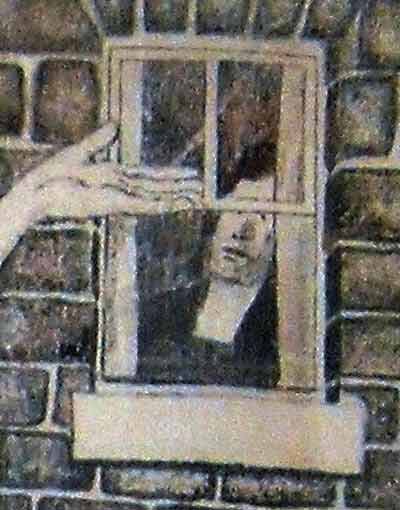 The room in which the drawing is exercised appears to be his battlefield, John's world, full of death and joy. Beyond the walls, lay the outside world, where he imagines his mother anxiously awaiting his return home!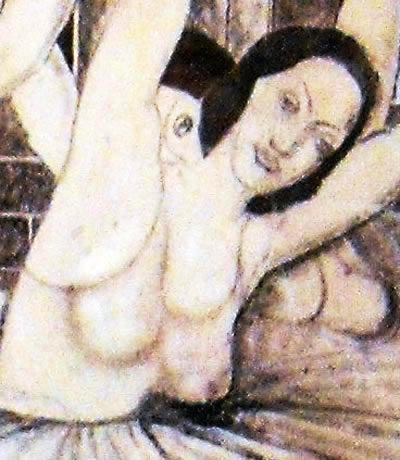 * * *
On the 3rd of June 2011 we received an email from Mrs. Gerry Hanson regarding the Bardia mural. After thanking us for the information provided in this webpage, she informed us that her father Cpl. W.G. Christian, (RCAF attached to RAF), was billeted in Bardia Castle between the 18th of June 1943 and mid September 1943. Looking through her father's collection of photographs, she found some photos of Bardia, the mural, other drawings, the church and the castle. After our reply, thanking her for taking the time to write to us, and expressing our interest to see these photos, she was very kind to share them with us, and with you. Here they are: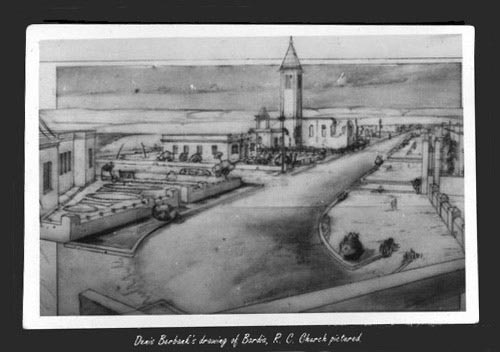 A drawing of the village of Bardia, by one of the men in W.G. Christian's unit. 
"He worked with charcoal on canvas mostly so there probably is nothing of that remaining."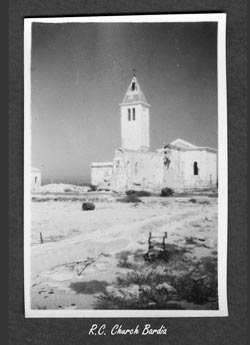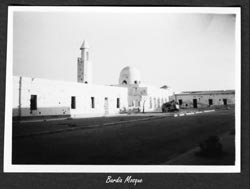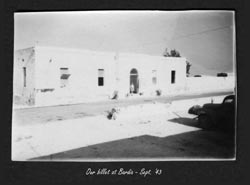 Dar Billet at Bardia.
Looking through her father's memoirs, Mrs. Gerry Hanson also found the following Bardia-related notes:
"We moved out (18 June, 1943) to a new site some 75 miles east to an Arab village but still in Libya by the name of Bardiyah but we called it Bardia . . . We moved lock, stock and barrel into this now abandoned village complete with a small mosque and an R.C. church.  The village had about fifty buildings and the one we occupied was large having two stories and an inner courtyard, with the top rooms served by a continuous balcony and the stairs to the lower yard.  Many of the buildings bore marks of rifle or machine gun fire.  Some of the inside walls had charcoal drawings done by an army artist, photos of which are in one of my albums . . . We left Bardia about mid-September 43 . . ."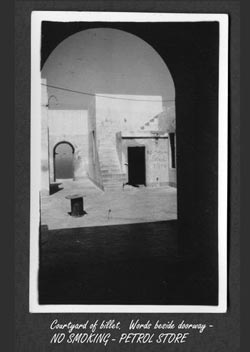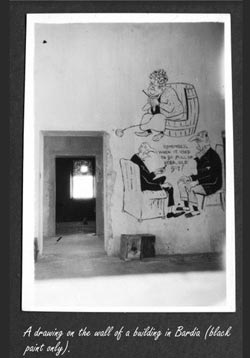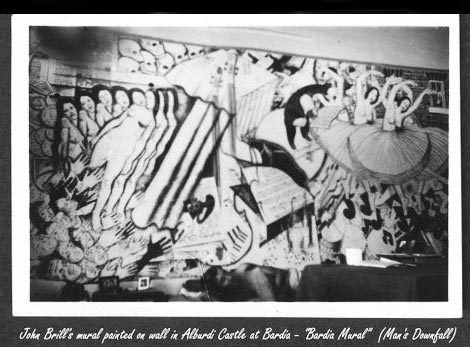 The Bardia Mural, which W.G. Christian called: "Man's Downfall".
(Note the man under the mural, see enlarged section below.)

* * *

Alburdi Hotel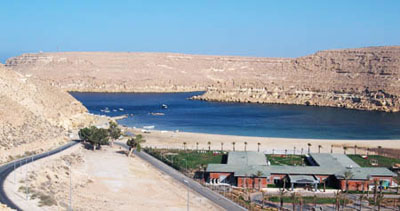 Further Readings & Resources
The Bardia Mural Letters: There are two letters that were sent to JW Seccombe by Elizabeth Brill, John Brill's mother. According to JW Seccombe, "As owner of the letter, I am putting this image of the letter into the Public Domain in their memory." The letters are to be found at: https://en.wikipedia.org/wiki/John_Frederick_Brill