Jado (Fess'at'u)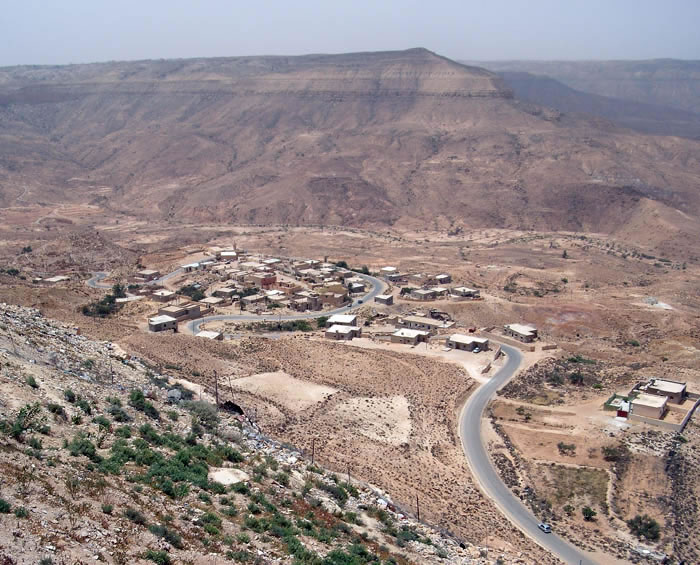 Tmuget, Jado.
Jabal (Jabel) Nafusa (Nafousa Mountain) is a hilly limestone massif in western Libya, extending in a west-northeasterly direction. The height of the chain ranges from 1,500 to 3,200 feet (460 to 980 m). The town of Jado, or Fess'at'u as it is known to its Berber natives, is one of the main Berber settlements in the Western Mountain. Places of interest include the rare spring of Nanna Tala at the base of the valley, waterfalls, streams, farms, troglodyte dwellings, cliff-top houses, and magical groves.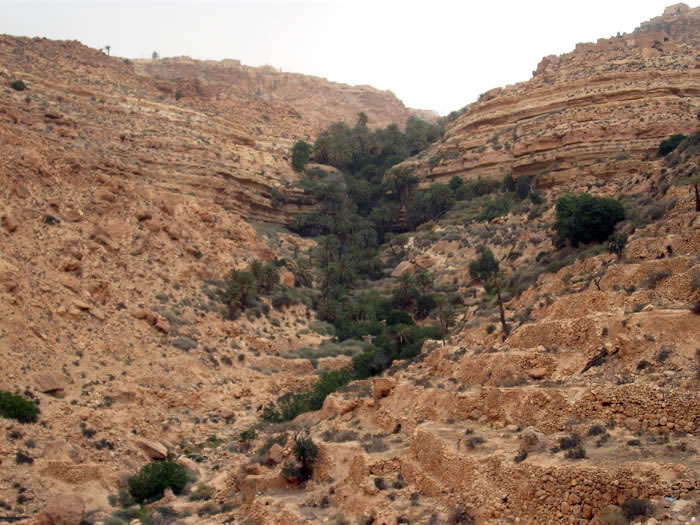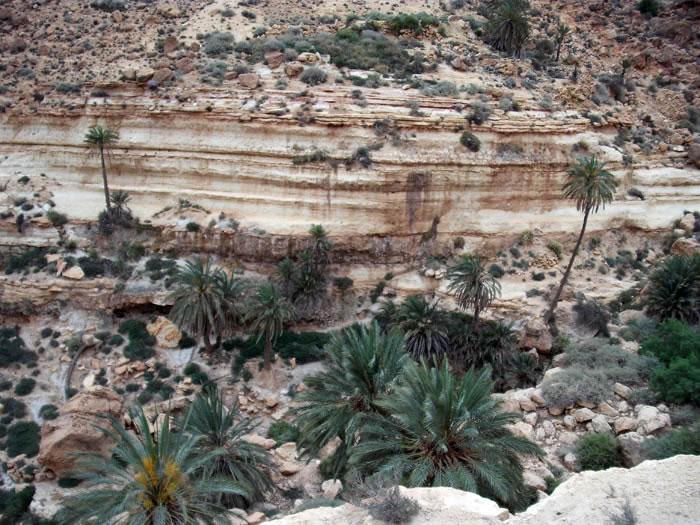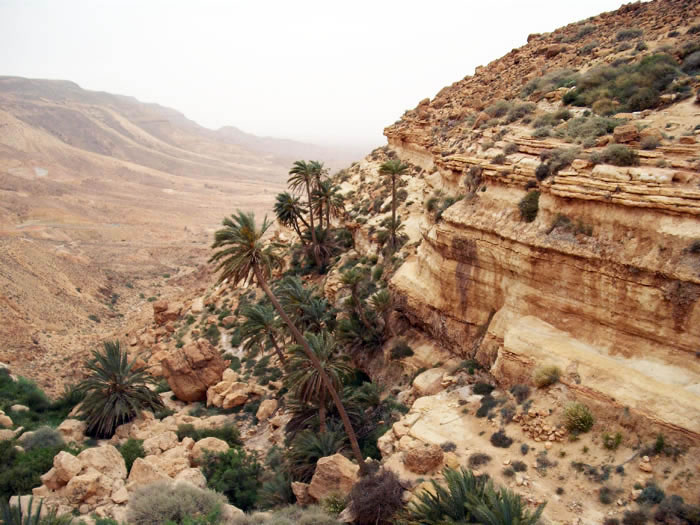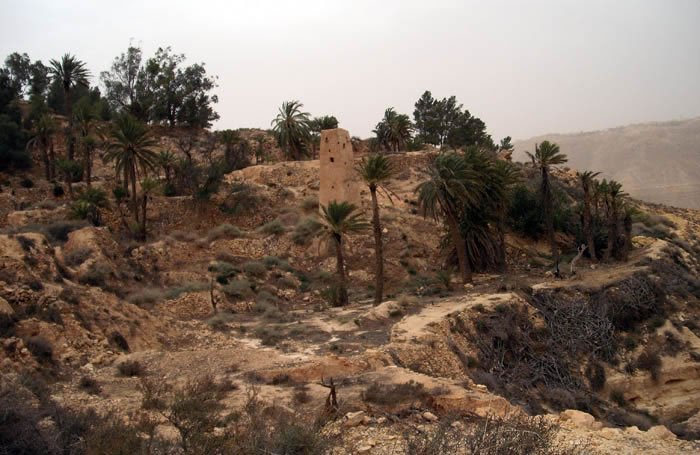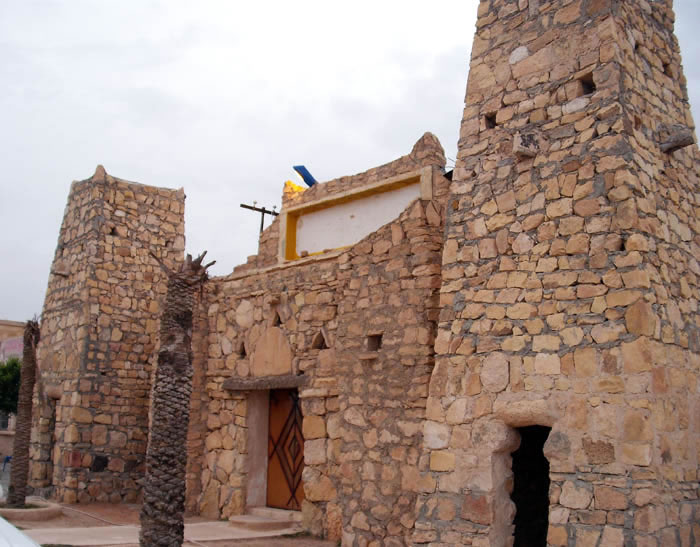 The local people of Jado have created a private museum, housing several artifacts of ethnographic nature. Al-Barouni Museum is considered among the best museums in the region, embodying the Berber heritage of the mountain. The visitor will be rewarded with models of traditional crafts and industries as well as ancient archaeological stone artifacts, including a model of a traditional oil press, andour in Tamazight ('Berber language').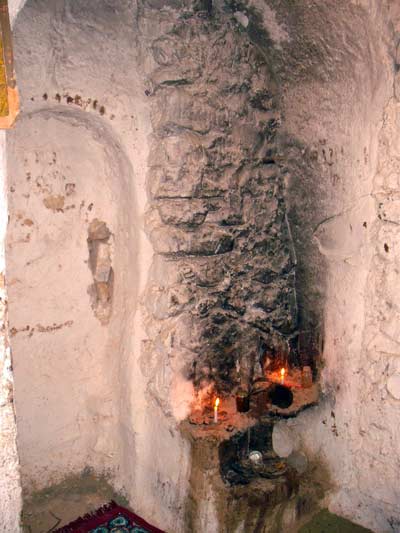 Ancient Berber tomb, showing an altar with candles, from Termisen or Termisa, Jado, Nafousa.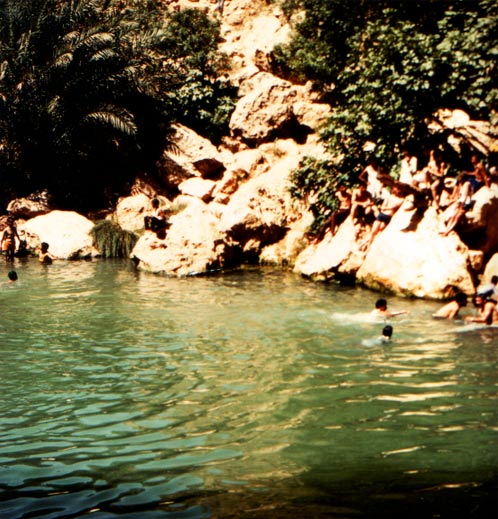 Ain Azzerga (The Blue Spring), Jado, Nafousa.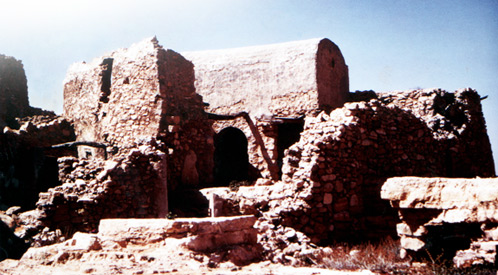 Berber architecture.
Nanna Tala Spring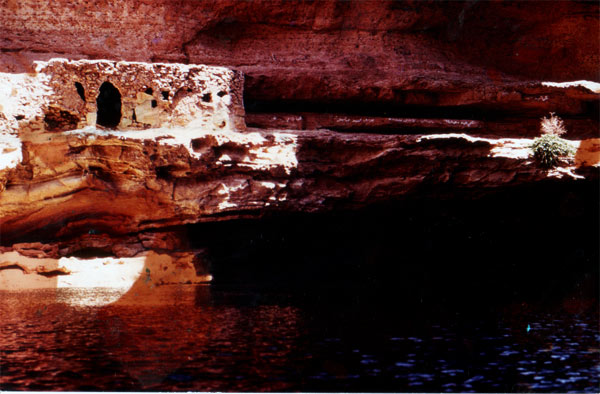 The sacred spring of Nanna Tala, 15km south-west of Arhibat, Nafusa Mountain.

Berber sacred site relating an ancient Berber myth thought to be thousands of years old.