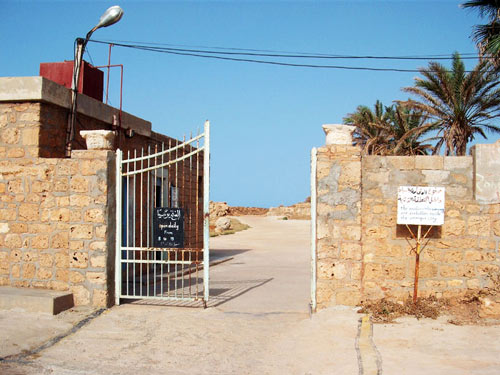 The entrance to the archaeological site.
The sign says: no stay (camping) and no swimming inside the site.
The city offers a number of great sites to see, like its partially submerged harbour, the Acropolis, the temples of Zeus and Apollo, the rock graves of Necropolis, the Byzantine churches, the Agora, and the remains of a sunken or immersed Greek town (see map above).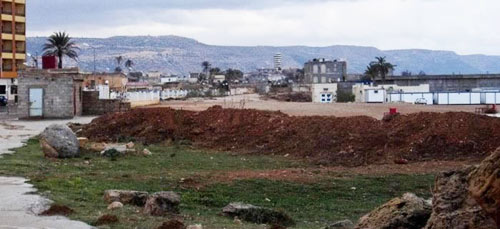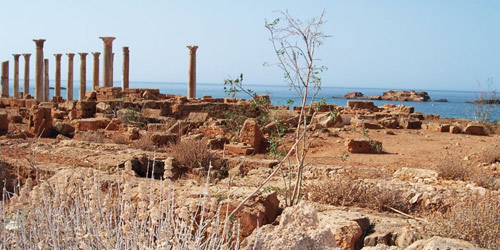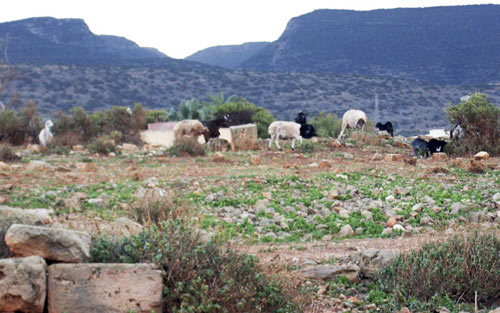 The area around Apollonia is also the home of lush green groves, several attractive beaches, like those between al-Hena and Ras-al-Hamama, the biggest cistern in Africa, and the nearby Qaser Libya, the home of the Byzantine basilicas.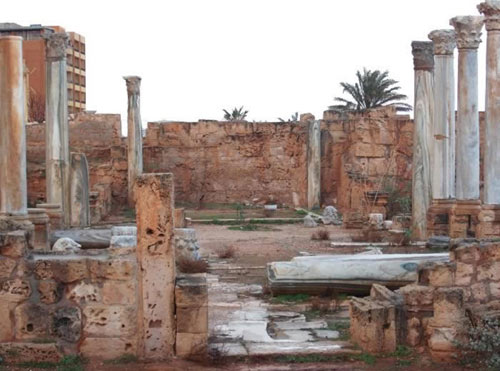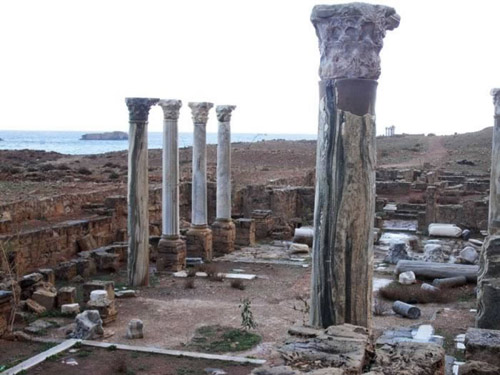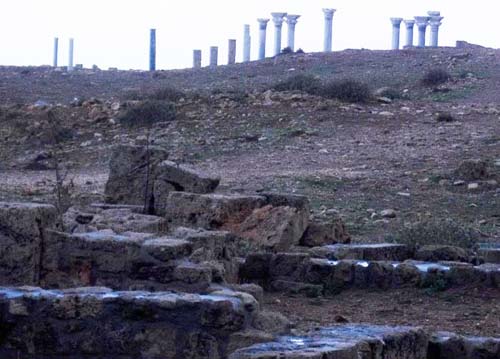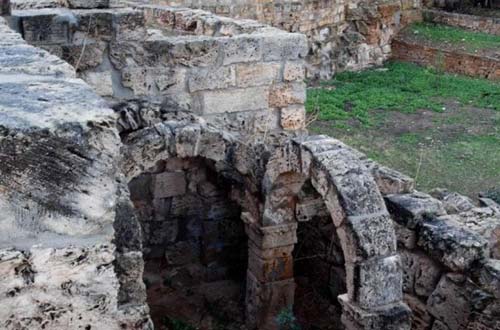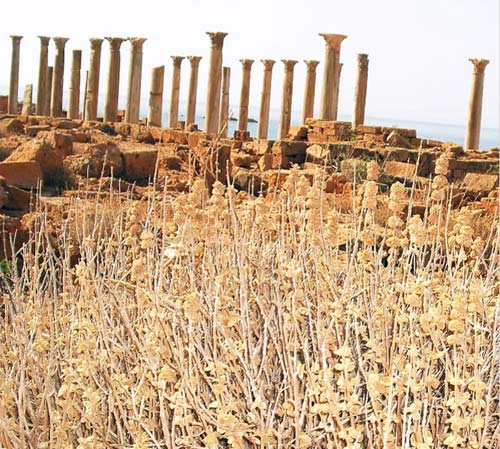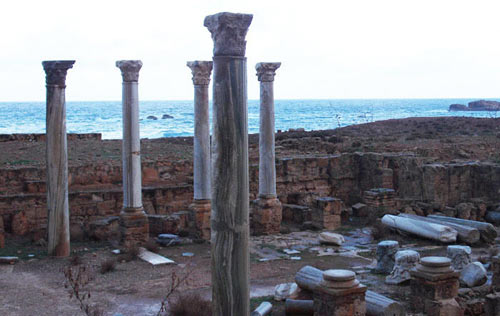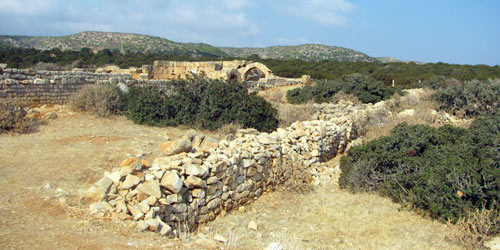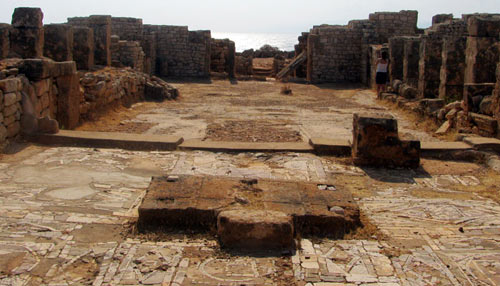 The Byzantine Church in Apollonia.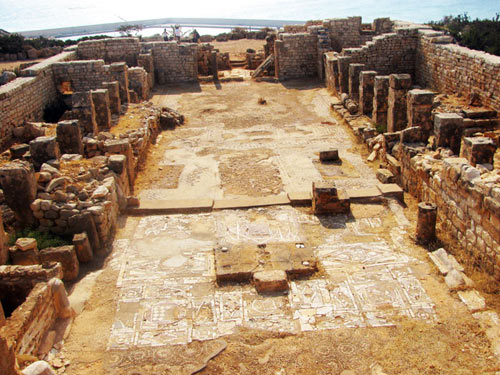 The Byzantine Church in Apollonia by the coast.